Dies ist eine Pressemitteilung. Der Inhalt wurde nicht überprüft, bearbeitet oder gar bewertet.
---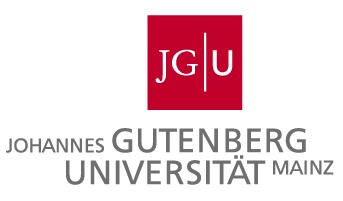 ---
---
Teilen: 

25.05.2023 13:55

German Research Foundation approves three funding applications for Collaborative Research Centers at Mainz University

DFG funding boosts top-level research areas at Johannes Gutenberg University Mainz

In the current funding round of the German Research Foundation (DFG), three applications for Collaborative Research Centers (CRCs) submitted by Johannes Gutenberg University Mainz (JGU) have been successful. The DFG has approved the new CRC 1552 "Defects and Defect Engineering in Soft Matter" and will continue its funding of CRC/Transregio 156 "The Skin as Sensor and Effector Organ Orchestrating Local and Systemic Immune Responses" and of CRC 1391 "Different Aesthetics". All three CRCs are part of JGU's top-level research areas. "The achievements of these collaborative projects confirm our university's research strategy and underline our research strength," emphasized Professor Georg Krausch, President of JGU. "We commend and thank the participating researchers whose outstanding work has made such remarkable success possible."
"The DFG funding decisions make it clear once more that our targeted support for the profile development of our universities, their regional and national networking with exceptional university and non-university partners, and their research efforts in basic and applied research is bearing fruit. Success such as this is not obtained overnight but relies on outstanding preparatory work and continuous support, which is a hallmark of the long-term and effective research policy of Rhineland-Palatinate", added Minister of Science Clemens Hoch in congratulating JGU on its achievements.
New CRC 1552 under the aegis of JGU: Material design by means of defect engineering in soft matter
Over the past decades, digitalization and virtualization have been transforming our world and our societies to an extent not seen since the era of Gutenberg. These developments have been driven, perhaps surprisingly, by defects in the underlying materials. It is in fact flaws or impurities in their atomic structure that provide functions like semiconduction. Based on that success story, the new Collaborative Research Center (CRC) 1552 aims at making similar benefits accessible for so-called soft matter by targeted manipulation of defects in them. It will be supervised by JGU and involve the Max Planck Institute for Polymer Research and the Fraunhofer Institute for Microengineering and Microsystems IMM. There have not yet been many approaches to understand, evaluate, and modulate defects in soft matter; so far, liquid crystals are a sole notable exception. The German Research Foundation (DFG) will be providing CRC 1552 with funding of some EUR 8 million over the next four years. Professor Sebastian Seiffert of JGU's Department of Chemistry will be acting as spokesperson for the participating researchers working in the disciplines of biology, chemistry, and physics.
Third funding period for CRC/Transregio 156 "The Skin as Sensor and Effector Organ Orchestrating Local and Systemic Immune Responses"
The German Research Foundation decided to extent the transregional Collaborative Research Center "The Skin as Sensor and Effector Organ Orchestrating Local and Systemic Immune Responses" (CRC/Transregio 156) into the third funding period. The CRC/Transregio 156 is a collaboration of the University Medical Center of Johannes Gutenberg University Mainz and the Universities of Heidelberg and Tübingen together with individual researchers from Münster and Berlin. It pursues the development of new therapeutic approaches for chronic inflammatory diseases of the skin, such as neurodermatitis and psoriasis. In the third funding period, the researchers aim to develop new 3D skin models and launch further clinical studies. The German Research Foundation will fund this interdisciplinary research for another four years with about EUR 12 million. The Mainz University Medical Center is involved in seven of the 21 subprojects of the CRC/Transregio, further enhancing the profile of Mainz as a hub of immunological research. Heidelberg University is the lead partner of the CRC. Co-speakers are Professor Stephan Grabbe, Director of the Department of Dermatology, and Professor Hansjörg Schild, Director of the Institute of Immunology, both from the Mainz University Medical Center.
Second funding period for CRC "Different Aesthetic"
The German Research Foundation has also approved the second funding period of CRC 1391 "Different Aesthetics", which is based at the University of Tübingen. Professor Johannes Lipps from the JGU Department of Ancient Studies is in charge of two CRC subprojects. The aim of this CRC is to employ an interdisciplinary approach within aesthetic research to arrive at an alternative assessment of the contribution made by pre-modern aesthetics-related activities and artifacts. Being undertaken in Mainz is subproject A2: "A 'different' aesthetics of ancient economic spheres in the Roman northwestern provinces of the early and middle imperial periods" and partly subproject C2: "Aesthetics – Canon – Criticism. Northern Alpine Art in Archaeological and Art Historical Research".
Contacts:
CRC 1552: Defects and Defect Engineering in Soft Matter
Professor Dr. Sebastian Seiffert
Physical Chemistry of Polymers
Department of Chemistry
Johannes Gutenberg University Mainz
55099 Mainz, GERMANY
phone: +49 6131 39-23887
e-mail: sebastian.seiffert@uni-mainz.de
https://www.polymer-phys.chemie.uni-mainz.de/prof-dr-s-seiffert/
CRC/Transregio 156: The Skin as Sensor and Effector Organ Orchestrating Local and Systemic Immune Responses
Professor Dr. Stephan Grabbe
Department of Dermatology
Mainz University Medical Center55131 Mainz, GERMANY
phone: +49 6131 17-4412
e-mail: stephan.grabbe@unimedizin-mainz.de
https://www.unimedizin-mainz.de/hautklinik/startseite/startseite.html
Professor Dr. Hansjörg Schild
Institute of Immunology
Mainz University Medical Center
55131 Mainz, GERMANY
phone: +49 6131 17-6196
e-mail: schild@uni-mainz.de
https://www.unimedizin-mainz.de/immunology/overview.html?L=1
CRC 1391/A2: Different Aesthetic (subproject A2)
Professor Dr. Johannes Lipps
Classical Archaeology
Deartment of Ancient Studies
Johannes Gutenberg University Mainz
55099 Mainz, GERMANY
phone: +49 6131 39-22723
e-mail: jlipps@uni-mainz.de
https://www.klassische-archaeologie.uni-mainz.de/univ-prof-dr-johannes-lipps/
---
Bilder
---
Merkmale dieser Pressemitteilung:

Journalisten, Wissenschaftler
fachunabhängig
überregional
Forschungsprojekte, Wissenschaftspolitik
Englisch
---
Weiterlesen: Pressemitteilungen – idw – Informationsdienst Wissenschaft