Dies ist eine Pressemitteilung. Der Inhalt wurde nicht überprüft, bearbeitet oder gar bewertet.
---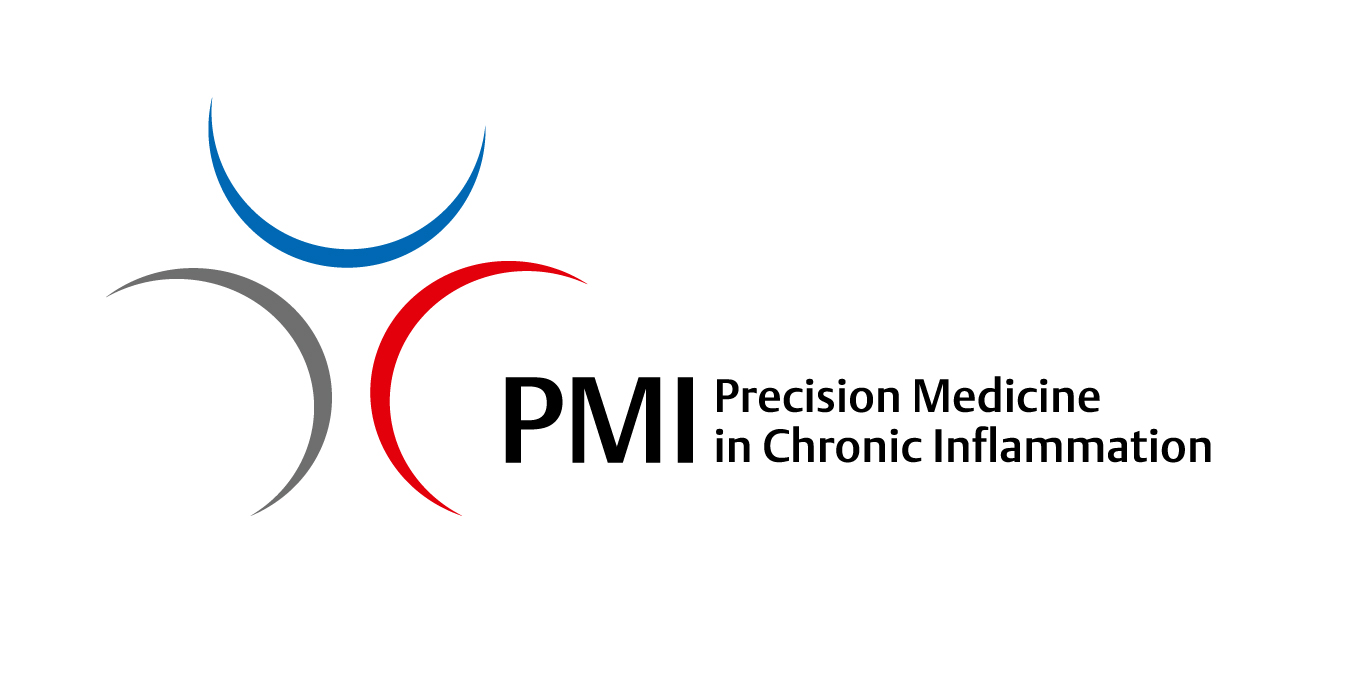 ---
---

17.06.2022 12:48

In early July, Kiel will become the international capital of inflammation medicine

Everyone is talking about precision medicine. For more than 15 years, ground-breaking research has been carried out in this field within one of the DFG (German Research Foundation) Clusters of Excellence based in Kiel. For the purpose of determining the best ways of selecting individual treatment and management of patients, the Cluster of Excellence "Precision Medicine in Chronic Inflammation" (PMI) will be hosting an international symposium in Kiel on 1 and 2 July, with more than 45 invited speakers from Germany and abroad. By way of interdisciplinary dialogue covering four areas of treatment, the aim of the symposium is to try to determine the best strategies for inflammatory diseases.

The top-level symposium is to be attended by key international authorities on inflammation medicine. It is an Hybrid event: All lectures and discussions will be broadcast online. The unique feature of the event is that it breaks the usual boundaries between disciplines in medicine. All four core disciplines of inflammation medicine will be represented – dermatology (skin), gastroenterology (stomach/intestine), rheumatology and pneumology (lungs). Solutions for better and long-term disease control are to be worked out in joint lectures on the first day and case-based discussion in each of the subjects on the second day.
The symposium will be looking at inflammatory diseases of the skin (psoriasis, neurodermatitis), the intestine (Crohn's disease, ulcerative colitis), the lungs (asthma, COPD) as well as various inflammatory rheumatic diseases. These affect around five percent of the population. The diseases differ considerably in severity and manifestation between individual patients, are extremely challenging in some cases and still incurable despite huge advances in treatment. Many questions arise as a result of this, regarding diagnosis, treatment planning and long-term health of patients, including: How can mild disease progression be distinguished from complicated disease progression at an early stage? Who responds to which treatment? When can immunomodulatory treatment be stopped? And how can complications and comorbidities be prevented? Speakers from Chicago, New York, Oxford, London and other places will be travelling to Kiel to discuss these and many other topics.
Goal: Guidelines for treatment on the basis of individual characteristics
"Our symposium is extremely broad-based and goes into great depth," stressed Professor Stefan Schreiber, spokesperson for the Cluster of Excellence "Precision Medicine in Chronic Inflammation" (PMI). "Extremely broad-based because chronic inflammatory diseases are examined across four major fields of indication. And very in-depth because we are looking in real detail at application and trying to produce concrete action points based on individual disease mechanisms," explained gastroenterologist and director of the Department of Internal Medicine I at the University Medical Center Schleswig-Holstein (UKSH), Campus Kiel, and the Institute of Clinical Molecular Biology at the UKSH and Kiel University (CAU).
It is the first time ever that chronic inflammatory diseases have been the focus of this type of specialist conference. Medical conferences usually cover with one medical discipline, and inflammatory diseases are dealt with as just one of many topics. By contrast, the PMI symposium puts the spotlight on chronic inflammation. Even if the inflammation is often initially only evident in one organ system, it affects the whole body. "Inflammation is a system-wide problem. Just like cancer, chronic inflammatory diseases cannot be understood at the level of a single organ, or at least not always," said Schreiber. This is why it is so important to treat people with inflammatory diseases from an interdisciplinary perspective. "The problems are often the same, but different disciplines have different solutions. We are very deliberately uniting representatives of different disciplines so that together they can work out interactive solutions beyond the boundaries of their subjects through joint dialogue and even disagreement or conflict." In addition to the main program, there will also be ten industry satellite symposia. These will highlight, in particular, the many new treatments, treatments still under development and their application.
Media representatives are cordially invited to attend the symposium (in person or online), if they register in advance, and will have the opportunity, for instance, to take photos at the official opening of the symposium at 2pm on Friday 1 July. Interviews can be arranged.
If you would like to attend the symposium or arrange an interview to be conducted beforehand, please e-mail presse.cluster@uv.uni-kiel.de or telephone: +49 431 880-4682.
Key facts:
8th International Clinical Symposium 2022: Precision Medicine in Chronic Inflammation
1 – 2 July 2022, Audimax, Christian-Albrechts-Platz 2
For clinician scientists and doctors
Hybrid event: All lectures and discussions will be broadcast online.
Simultaneous interpretation in German and English
Link to the detailed program:
https://inflammationmedicine.live/prog
Press contact:
Kerstin Nees
Tel.: (0431) 880 4682
E-mail: kerstin.nees@hamburg.de
https://precisionmedicine.de
The Cluster of Excellence "Precision Medicine in Chronic Inflammation" (PMI) is being funded from 2019 to 2025 through the German Excellence Strategy (ExStra). It succeeds the "Inflammation at Interfaces" Cluster, which was already funded in two periods of the Excellence Initiative (2007-2018). Around 300 members from eight institutions at four locations are involved: Kiel (Kiel University, University Medical Center Schleswig-Holstein (UKSH), Muthesius University of Fine Arts and Design, Kiel Institute for the World Economy (IfW), Leibniz Institute for Science and Mathematics Education (IPN)), Lübeck (University of Lübeck, University Medical Center Schleswig-Holstein (UKSH)), Plön (Max Planck Institute for Evolutionary Biology) and Borstel (Research Center Borstel – Leibniz Lung Center).
The goal is to translate interdisciplinary research findings on chronic inflammatory diseases of barrier organs to healthcare more intensively, as well as to fulfil previously unsatisfied needs of the patients. Three points are important in the context of successful treatment, and are therefore at the heart of PMI research: the early detection of chronic inflammatory diseases, the prediction of disease progression and complications, and the prediction of individual responses to treatment.
Cluster of Excellence "Precision Medicine in Chronic Inflammation"
Scientific Office, Head: Dr. habil. Susanne Holstein
Postal address: Christian-Albrechts-Platz 4, D-24118 Kiel
Tel.: +49 431 880-4850, Fax: +49 431 880-4894
Twitter: PMI @medinflame
---
Wissenschaftliche Ansprechpartner:
Prof. Dr. Stefan Schreiber
Director of the Department of Internal Medicine I, UKSH
Director of the Institute of Clinical Molecular Biology, CAU Kiel, UKSH
Tel.: +49 431 500 15101
E-mail: s.schreiber@mucosa.de
---
Merkmale dieser Pressemitteilung:

Journalisten, Wissenschaftler
Medizin
überregional
Wissenschaftliche Tagungen
Englisch
---
Weiterlesen: Pressemitteilungen – idw – Informationsdienst Wissenschaft